Back to School Tips for Blended Families
by Tracy Ann Moore-Grant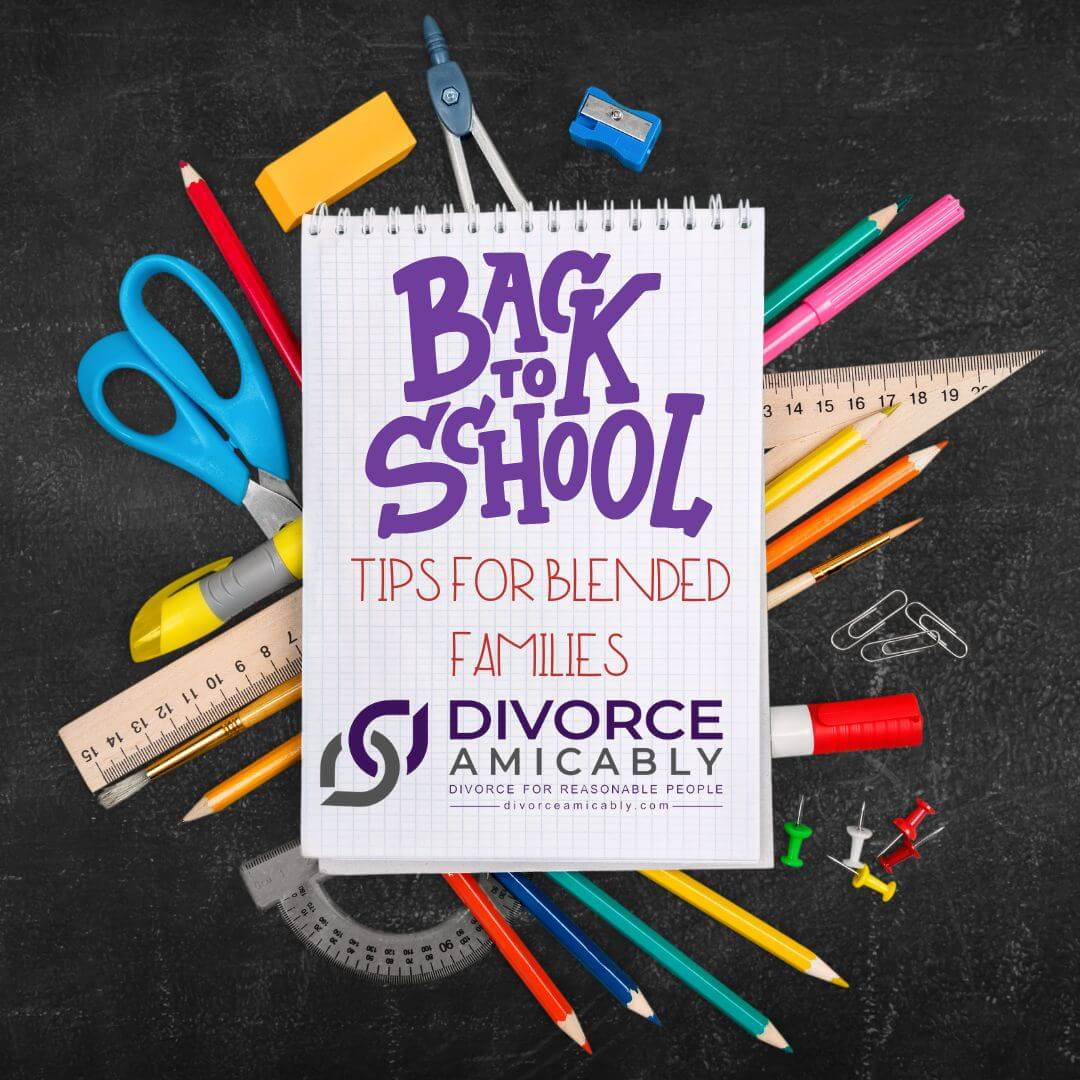 The hustle and bustle of back to school activities can be quite stressful and the added dynamic of a divorce and blended family should not add more strife to the situation. To make for an easy transition, divorce parents can utilize some of the following tips to make this time of year run a little smoother.
Backpack Tags for Younger Children
If parents have a parenting schedule whereby children go home to different houses on school days, backpack tags can help lessen any confusion. Young children have difficulty knowing what day of the week it is and further knowing which home they will be in that evening. They may be asking teachers or wondering what home they go home to that afternoon. Take the guess work out of the school day by making custom backpack tags. Many only retailers (check Etsy, Zazzle, and more) allow you to make durable customizable tags traditionally used for luggage. Perhaps use a photo of the different pets to represent each parent's home, different colors or something your child helps you design to get them engaged in the project. Each morning, the parent taking the child to school should place the tag on the outside of the backpack that represents the home the child is going to after school. Instead of wondering or worrying, the child can look at their backpack when they wonder where they go at the end of the day. Let your child's teacher in on your tag code as well so they can also know where the child is going that day.
Create a Joint Email for School Communications
To create an open and free flow of information, and take the burden off of professionals to communicate with multiple parents, create a family email account for use with all communications about the children. Customize it with your family or children's names like "SmithChildren2022" and use it for communicating with schools, daycares, extracurricular activities and more. Free accounts are available via Yahoo, Google and more. Doing this solves two problems that often face divorced parents. First, they are removing the extra burden from the professionals who help their children from communicating with multiple households. Second, they remove one parent having to convey, and the associated accusation of not conveying, information to the other parent. Everyone is on the same page.
Use a Parenting App to Share Information
There are many parenting apps in the marketplace to help parents communicate and stay organized. As a divorce professional, I recommend Our Family Wizard to my clients. Our Family Wizard has several features that set it apart from the competition and it offers everything a blended family needs to stay connected all in one place. This app has a family calendar where a parent can input school events and projects, extracurricular activities and medical appointments. It shows the date and time a parent adds the information and the date and time a parent looks at the information. It has a place for a child's current sizes, measurements and medication as well as a share photo feature and internal chat feature between parents. Access can also be shared with divorce professionals, step parents, grandparents and more.
Removing the back and forth of co-parenting can allow parents to focus time on what is really important-the kids.